Why Invest in the Cook Islands
Posted by destinationcookislands in Aug, 2020
The Cook Islands are in the South Pacific Ocean, south west of Tahiti and due south of Hawaii.
Local time is 10 hours behind GMT,
The legal system
The Cook Islands legal system is based on British common law and closely reflects that of New Zealand and other common law jurisdictions. The Cook Islands enjoys a highly developed infrastructure for business. There is a well-educated English speaking labor force. The country has sophisticated telecommunication links with the rest of the world and convenient air services to New Zealand and the US. There are no foreign exchange controls with complete freedom to repatriate capital and profits. It boasts the highest GDP per capita amongst the South Pacific small island nations.

Official language
The business and official language is English, with Cook Islands Maori as a second official language.
Our infrastructure includes
• Australia & New Zealand Bank (ANZ)
• Bank south Pacific (BSP)
• Bank of the Cook Islands (BCI)
• Up-to-date telecommunications and mobile systems
• Internet
• Satellite television
• A life-style in a relaxed and safe environment
• Developed infrastructure for business
. Quality housing and good health and education services.

Taxation:

• Limited or no tax on a number of items.
• No Wealth Tax
• No Gift Tax
• No Property Tax
• No Capital Gains Tax
• No Death Duty Tax
• Company Tax – 20% flat rate – all industry
• Value added Tax ( aka G.S.T ) – 15%


The Cook Islands BTIB (Business Trade Investment Board)

The BTIB was established by the Cook Islands Government as its economic development agency and is seen as a key facilitator for driving economic growth in the Cook Islands.
The BTIB is a government funded agency that operates under the Development Investment Act 1995-96. A key BTIB objective is to promote, foster and assist the establishment of investment in the Cook Islands

So, do you feel the need for change and wish to live an exciting and different lifestyle, immersed in the tourism industry and enjoy the warm tropical weather of the Cook Islands; year round sunshine with average temperatures in the mid 20's.
BTW – there are absolutely no traffic lights in these islands (not one) and no grid lock either.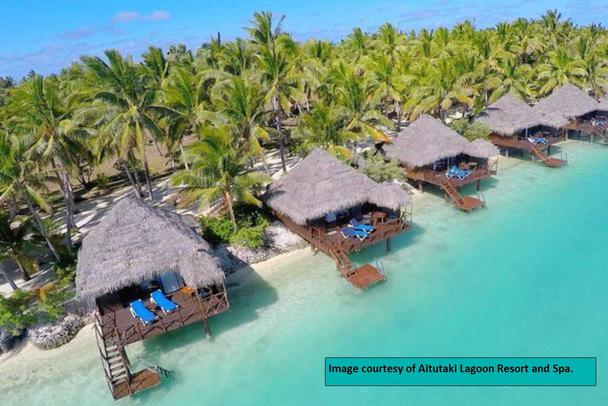 "Is it really as good as I am hearing" ?

The Cook Islands proven and predicted, gradual tourism growth, and this has been well known in the region

The rate of growth means that the all important issue of sustainability is achievable and value of tourism properties, ranging from resorts and restaurants to rental homes and tour operations are increasing in value, in line with the increase in their financial returns and land values.

Airlines are increasing their services through seat numbers, schedules, gateways and quality and they alone will serve to ensure continued growth.


Now is the time to invest in the Cook Islands !
.
Now is the time to benefit with the growth of tourism here !

Now is the time to seek that all important lifestyle and be able to confidently support it !
For more information on the who, what, where, when and whys on getting your own Slice of Paradise here on Rarotonga or anywhere in the Cook Islands then please feel free to slip over to our affiliate site Cook Islands Real Estate and we will see you back here .
My dream.
Before up came here to live (over 20 years ago ), I was in business suits and grid locked traffic in Sydney, Australia. I would spend up to 3 hours a day in traffic looking at the car in front of me, inhaling the exhaust from their car, enough was enough!!!. Overnight, I went from that, to a relaxed and sensible lifestyle in the Cook Islands, the best move I have ever made !!! – in the heart of Polynesia – I did it, and I can show you how!
BACKGROUND : As well as this site, I do have another that I run for my Real Estate company – i.e. Cook Islands Real Estate Ltd. If you have had VACATION in mind but might be contemplating RELOCATION, then I can show you how.

So, Why Invest in the Cook Islands? If you desire a change of pace in your life, for yourself, and the family and you have heard the old saying of more of the same will only ever deliver more of the same, then it may be time to act, NOW !!


"Twenty years from now you will be more disappointed by the things you didn't do than by the ones you did do. So throw off the bowlines, sail away from the safe harbor. Catch the trade winds in your sails. Explore. Dream. Discover." – Mark Twain….